The Delighted iOS app keeps you updated on customer sentiment, no matter where you are. We're excited to announce that now, in addition to getting a livestream of feedback to your iPhone or iPad, you'll also receive push notifications each time new responses come in.
Download the Delighted App today
Specify whether you want notifications by rating, Trends, or both. Never miss an opportunity to close an experience gap or congratulate a team member on providing a successful experience.
In addition to configuring push notifications, you can also use the Delighted iOS app to:
Filter feedback with Properties from the Dashboard
Search through your feedback with keywords
Set date range filters for historic context
Tap any response for a detailed view with any associated Properties
Share the feedback with your team to spur action
Leave a note on the feedback to record follow-up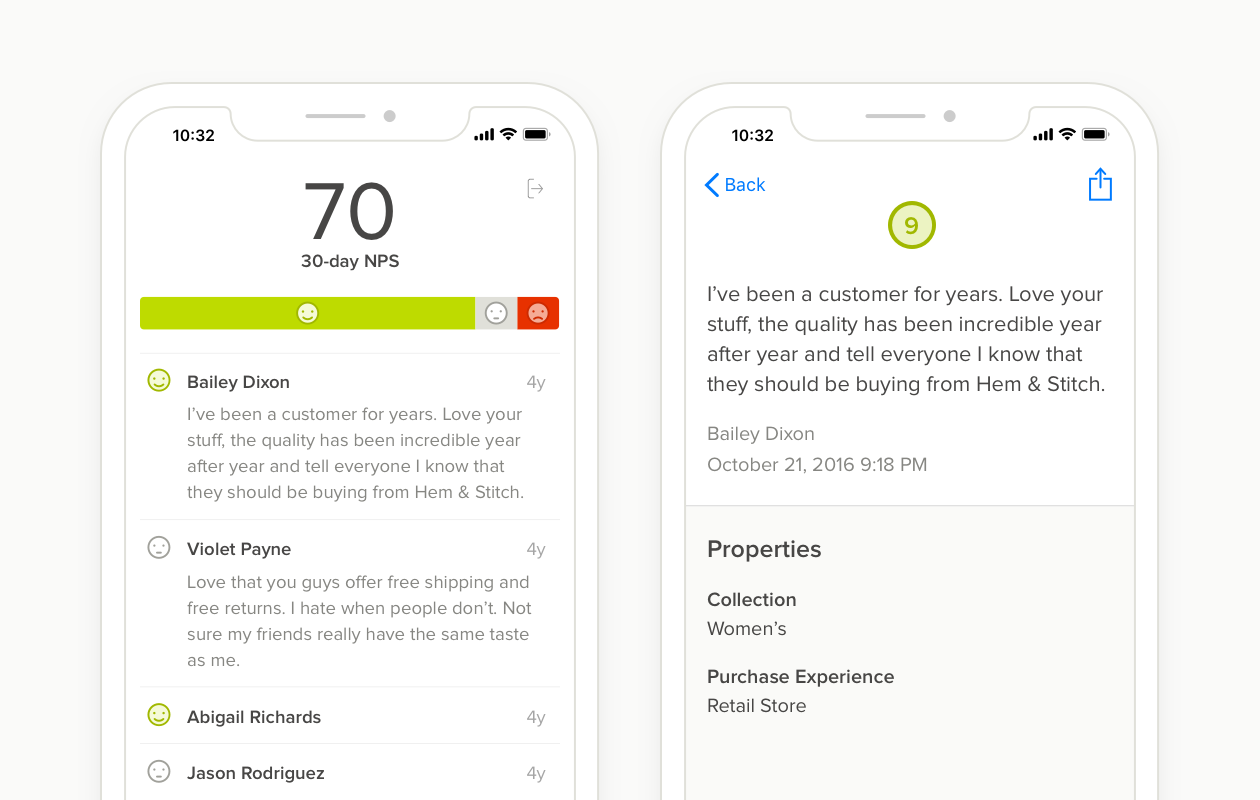 Head to the App Store to download Delighted for iOS.
If you're new to Delighted, see how easy it is to collect and act on feedback with our free experience management software.