There's no sugarcoating the fact that achieving and maintaining product/market fit is a constant struggle. And it doesn't matter what stage of growth you're in – no startup lucks into PMF, and no enterprise holds onto it forever.
To support you in making your product experience a cornerstone of your brand along with your customer and employee experience, we're thrilled to announce the newest survey template to our lineup: Product/Market Fit (PMF) surveys. 
Also known as the "Sean Ellis test," PMF surveys ask users a simple question:
"How would you feel if you could no longer use [product]?"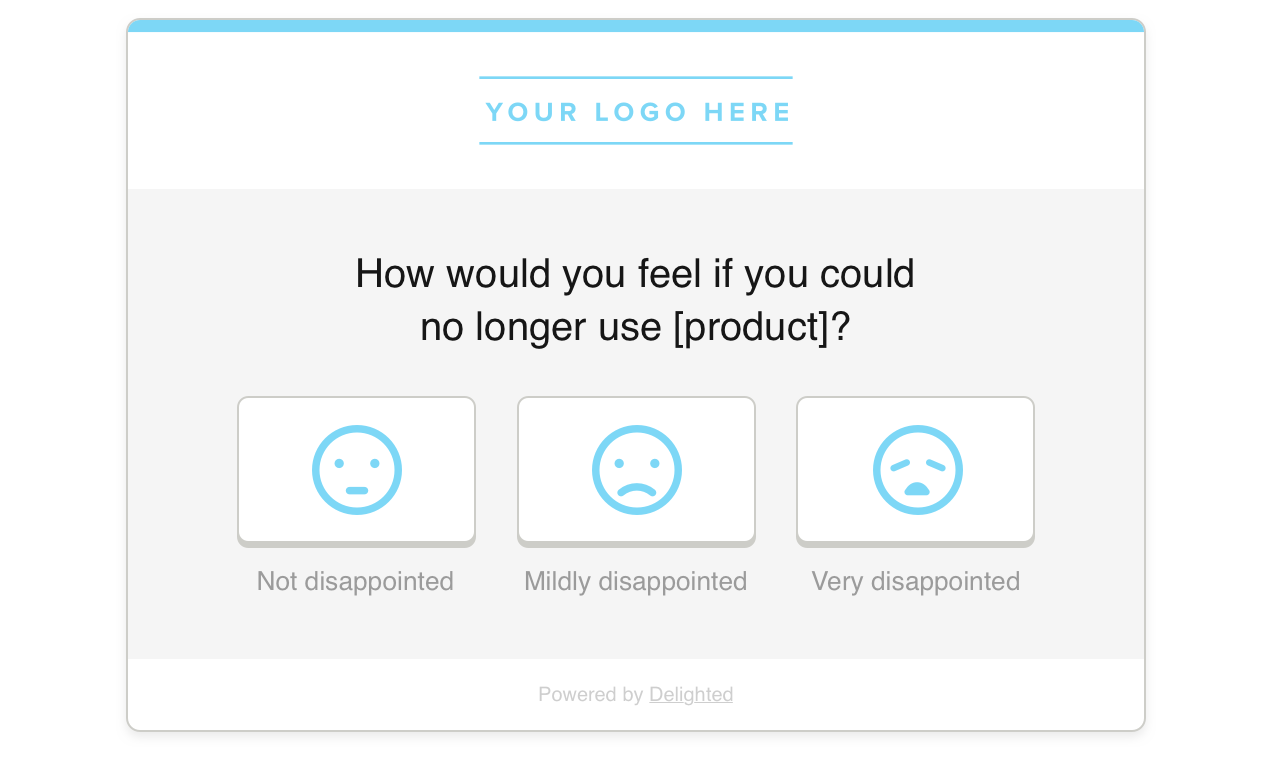 Customers answer on a 3-point negative scale. The more people who answer "Very disappointed," the stickier your product is, and the closer you are to product/market fit.
Delighted PMF surveys are not the magic bullet to achieving product/market fit, but they will make the journey that much easier – the Delighted way.