Committed to providing businesses of every size with an easy-to-use customer experience platform for collecting, managing, and acting on customer feedback, Delighted is happy to announce our latest integration with customer service platform, Gladly.
Gladly empowers customer care teams to provide "radically personal" customer service by aggregating conversations from multiple channels, from voice to messaging, in one customer timeline.
The Delighted + Gladly integration makes that timeline even more personal by enhancing it with Delighted survey feedback (CSAT, CES, NPS, and more).
Now, support agents won't just have historic context at their fingertips, they'll understand how customers feel about those interactions as well — what they loved, and what they wished had gone better.
Your care team won't need to guess at what the customer wants — they'll know. And, they'll be able to approach the customer with the right tone each time.
In addition to all this, you can also configure the integration to automate Gladly task creation based on feedback scenario (i.e. positive feedback, negative feedback). Your support team can then take the appropriate steps to follow up with customers, providing the best experience possible.
Here's an example of what that flow might look like: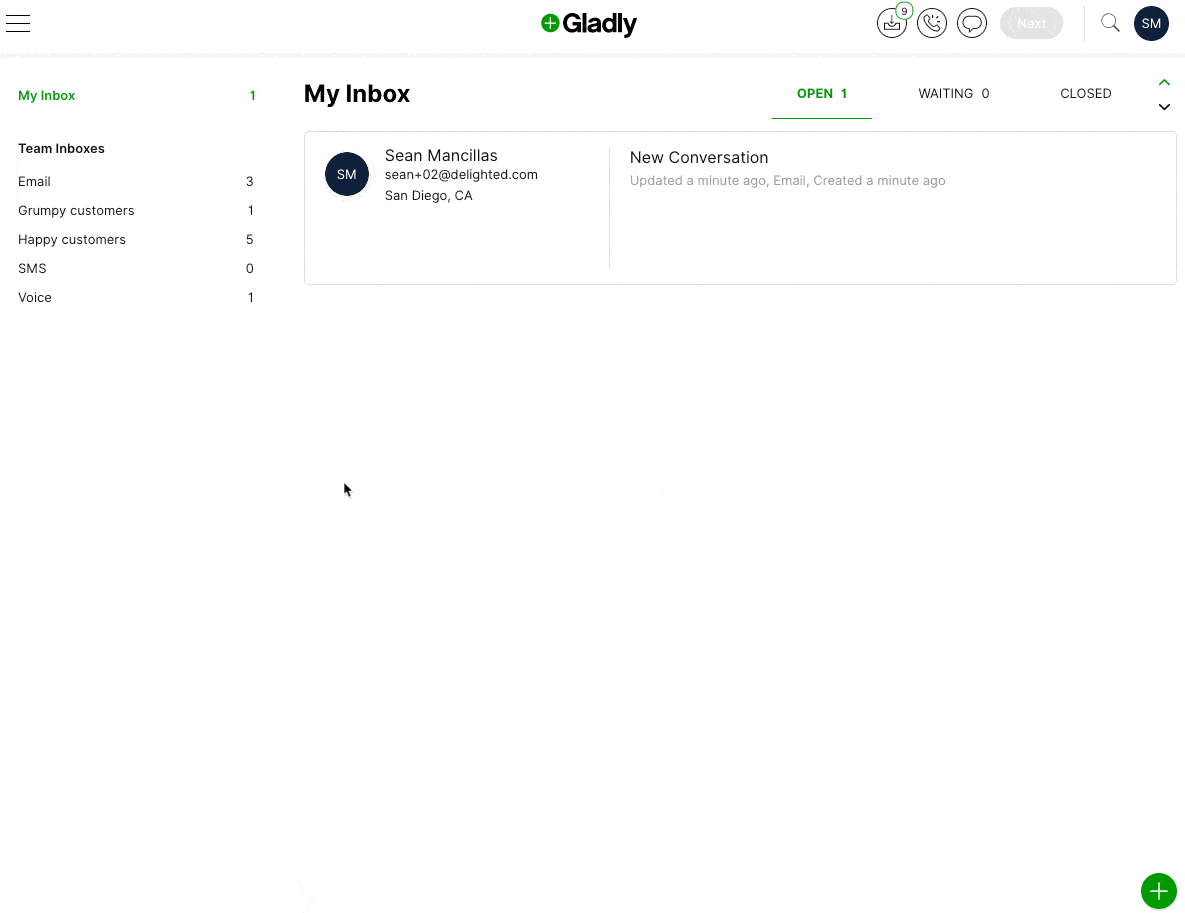 As shown above, these response-driven follow up tasks surface within a customer's Gladly profile, allowing support reps to accept and complete the close-loop task, add a note, check out prior conversations, and share updates with the team at large — all in one place.
Finally, when Delighted feedback rolls into Gladly, support reps and customer care agents have the option to jump back into Delighted's Dashboard (via a quick access link in Gladly) to easily see if there are larger trends of similar feedback worth noting.
This helps support teams quickly contextualize the conversations they are having with a customer and can also help teams conduct a root cause analysis before closing the loop with a customer.
Ensure that your team's close-loop activities are more personalized, more human, and more closely address customer feedback with Delighted + Gladly.
Level-up customer satisfaction with Delighted + Gladly
Delighted helps some of the world's most coveted brands gather actionable customer feedback and make customer satisfaction a competitive advantage. Like all of Delighted's integrations, Gladly is completely self-service and can be launched today — no IT team required.
Here are some resources to get you started with Delighted CSAT and our premium Gladly integration, available with Delighted paid plans: