The Email digest is one of our customers' favorite ways to keep colleagues in the know about customer sentiment. Powered by Delighted AI, the Email digest curates a feedback summary with samples of verbatim comments for your inbox.
Based on all of the feedback we've collected from you, we're excited to announce a couple of key updates that will make these Email digests even more informative and actionable.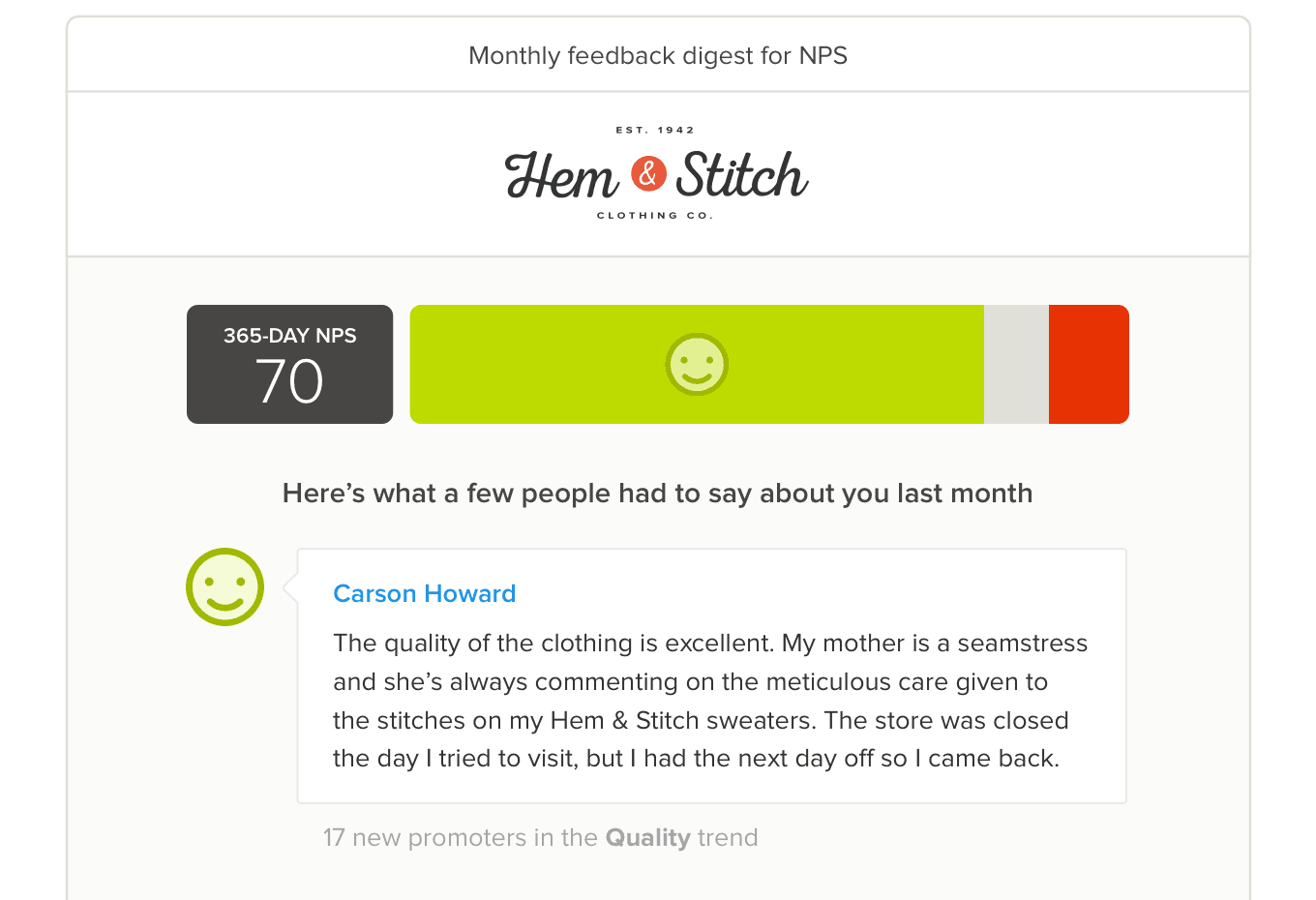 Here's the rundown:
Now, you can select Trends to send as Email digests in addition to Projects to stay on top of the feedback you care about most. The new header on the digest calls out the Project and Trend being summarized.
See who provided the feedback in the Email digest. If you want to know more about that particular customer, just click their name to drill down in the Dashboard.
Quick tip: If your Email Digest contains a piece of feedback that belongs to a Trend, and sentiment for that Trend has shifted over the selected time frame for your digest, we'll let you know with a quick note: "17 new promoters in the Quality trend"

Clicking on that note takes you into that Trend in the Dashboard, so you can find out more about the feature that's got your customers buzzing.
To set up Email digests, select "Email digests" from your "Account" dropdown menu.
Head to the Help Center to learn more about Email digests.
Need to start collecting feedback and sharing it with your whole team? Sign up for a free Delighted plan and start using our experience management software today.