At Delighted, our goal is to provide businesses of all sizes with one easy-to-use customer experience (CX) platform for collecting and acting on customer feedback. Our many integrations simplify the process.
In light of this, we're excited to announce our latest integration with Friendbuy. Now you can easily display personalized referral links to you promoters, directly from the Delighted survey experience. Entice your top advocates to share your brand with their friends and family.
Just how impactful is this integration? Here's what Sebastian Tron, CEO & Co-founder of Hopsy, has to say:
"The integration between Delighted and Friendbuy has revolutionized our ability to easily convert promoters into some of our strongest referral sources. The seamless setup on the technology side allowed us to quickly and smoothly connect customers responding to our survey to our various referral pages, swiftly mobilizing our most satisfied customers with the tools they need to refer friends and colleagues."
Leverage the power of referral marketing to accelerate growth at low cost per acquisition with high return on investment. Read on for a breakdown of how this integration works, starting with a little bit about Friendbuy.
---
Referral marketing for growth marketers
Friendbuy is a customer referral platform for growth marketers aiming to turn happy customers into brand advocates. Customer referrals are a proven channel for growth, retention, increasing revenue, and engaging your customers.
But at what magnitude can customer referrals improve your bottom line? Here are some quick stats:
By using technology to modernize this natural consumer behavior, Friendbuy has given marketers a powerful new tool to drive customer acquisition and growth.
---
Why Delighted + Friendbuy are a perfect match
One of the key ways to implement a successful referral program is to strategically engage your customers throughout their customer journey. Encouraging customers to give a referral is a mix of both customer experience and psychology.
For example:
Delighted's Friendbuy integration hits on all three points. Once your customers provide positive feedback on their Delighted survey, they'll automatically get their own personalized referral link to share immediately.
You can also include a link to your Friendbuy referral landing page to enable sharing from other channels. Conditional logic ensures only your happiest customers get the link, reinforcing their positive sentiment towards your brand.
Immediate gratification, convenience, and perfect timing? Check, check, and check.
The CX survey + referral experience
There's no extra development effort needed to customize your survey template. Just flip the integration on, and fine-tune which Friendbuy referral campaign gets pulled into the survey Thank you page.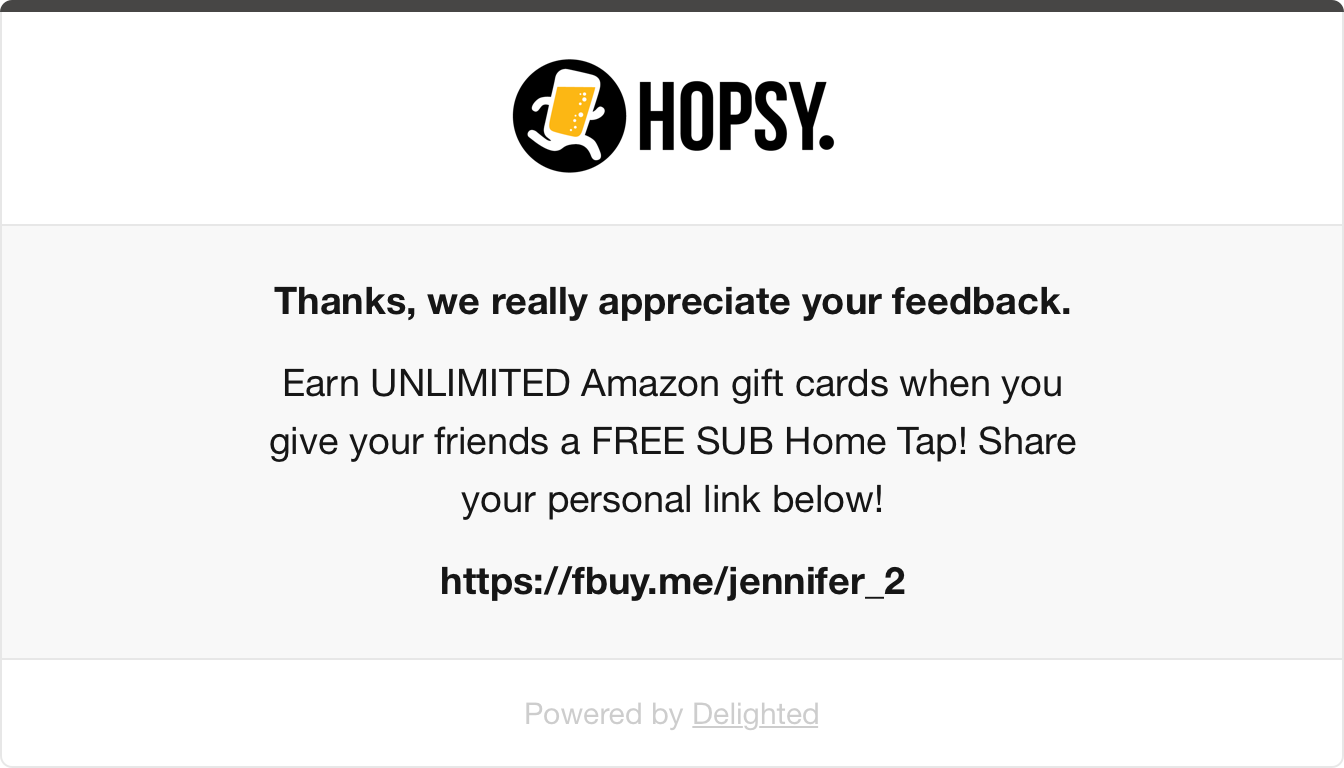 If you would like to give your customers more ways to share their link, you could provide a link that sends them directly to the Friendbuy referrals page instead.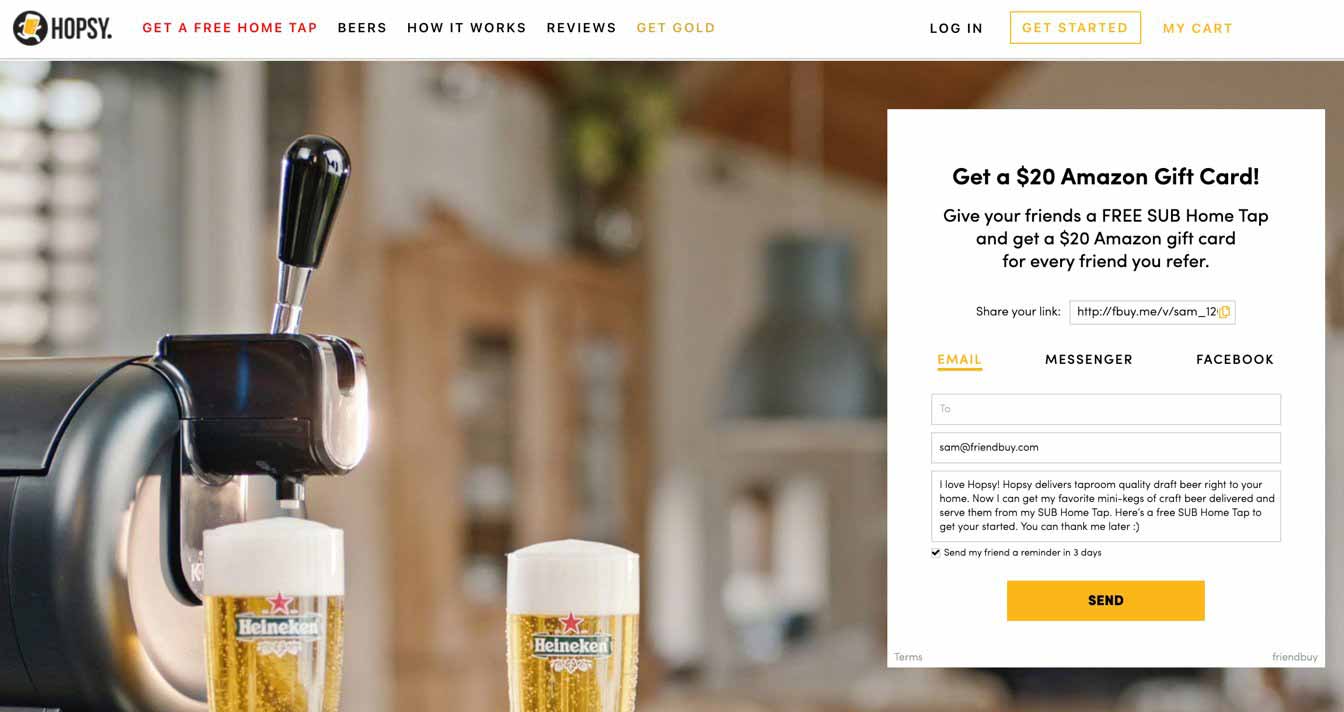 See the full scope of Delighted's Friendbuy integration, available in our $224/mo plan, in this easy-to-follow walkthrough.
Retaining and obtaining happy customers while building brand trust are an essential part of enhancing the value of your company — both in the eyes of your customers and your CFO.
To start collecting actionable feedback from customers in order to delight them every step of the way, get started with our self-serve experience management software.