As user experience (UX) research teams expand beyond traditional research data sources like customer interviews and usability studies, they have increasingly turned to real-time feedback from support tickets, sales conversations, and customer satisfaction surveys to bring context to their findings and identify better research questions.
With the new and improved Delighted + EnjoyHQ integration, you'll now be able to add all of your Delighted survey ratings, responses, and Additional Questions answers to EnjoyHQ. Keep all of your user and product feedback in one place.
EnjoyHQ is everything you need to build an Effective Research System. Centralize all your user research and feedback data, standardize your research process, and share insights easily. Used by teams at IBM, NASA, The Guardian, and GrubHub, EnjoyHQ helps UX and product teams learn from customers faster.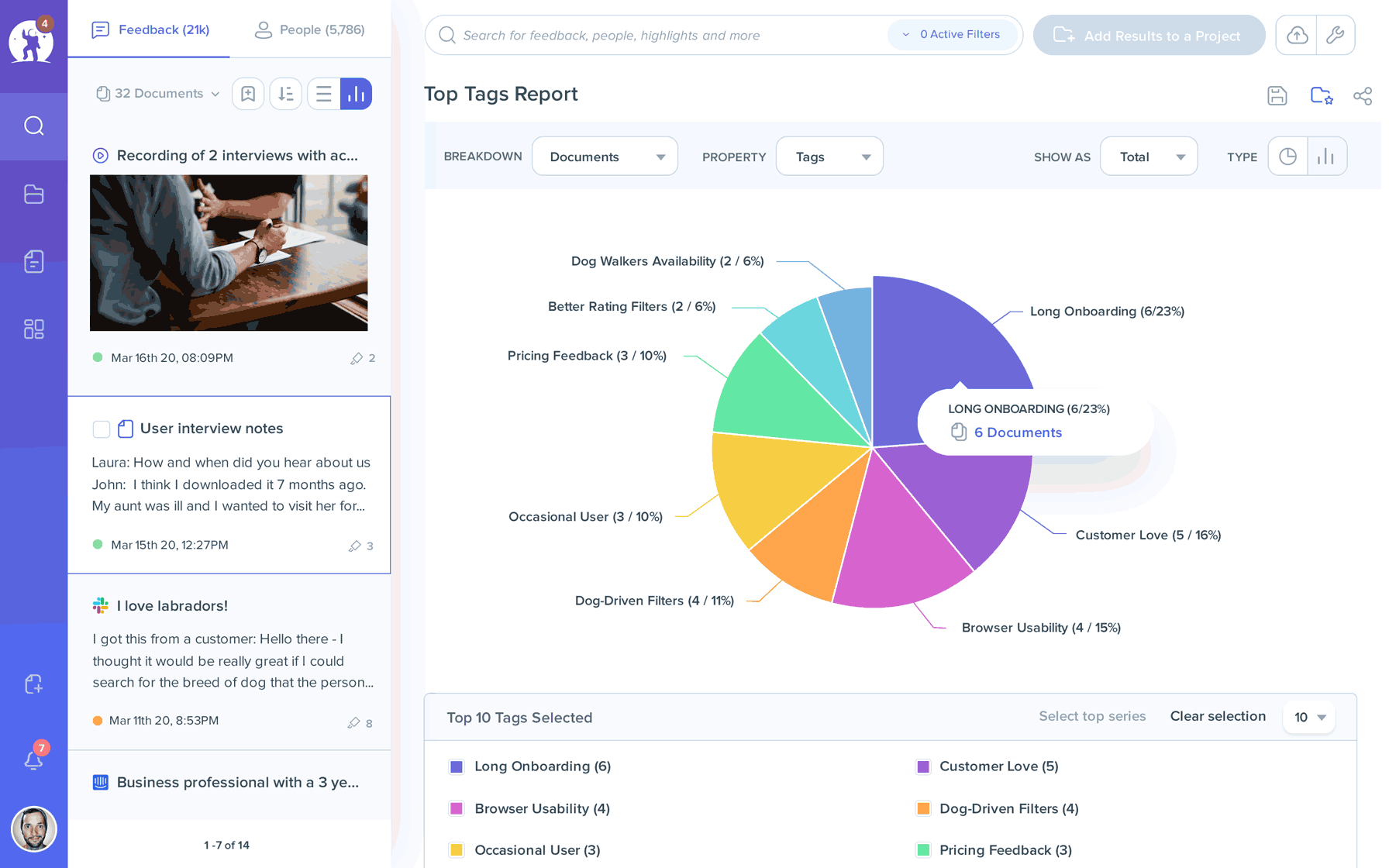 With Delighted feedback layered into EnjoyHQ, you'll be able to consolidate NPS, CSAT, and CES scores and responses with additional feedback from sales, support, and product for comprehensive customer research. Highlight important pieces of feedback, tag feedback with keywords, and segment all of your research by detractors, passive users, and promoters.
Get all the details on integrating your Delighted feedback with EnjoyHQ in our Help Center.
Not yet collecting feedback with customer surveys? Get started with our experience management software for free.