In support of our mission to be a turnkey customer experience platform, we're excited to announce three new features to help you grow your customer experience program:
Smileys surveys for intuitive customer satisfaction feedback
Thumbs surveys for simple yes/no feedback collection
Link surveys for feedback in any customer interaction channel
These three new additions complement our existing survey types, so you can have a holistic feedback program that covers your entire customer journey.
Let's dive into each of these new features!
Smileys and Thumbs
With our brand new Smileys and Thumbs surveys you now have access to the most intuitive, universal, and fun way to gather quick feedback. And they are both available on all of our platforms immediately – Email, Web, and Link.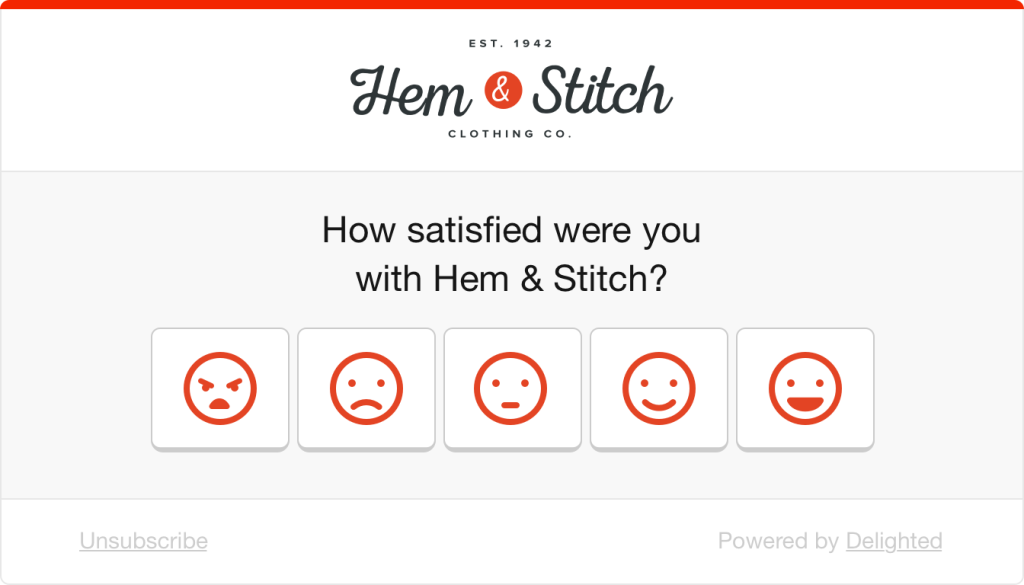 A fun alternative to the traditional Customer Satisfaction Score (CSAT) survey, the Smileys survey is best for satisfaction-oriented questions. It uses five distinctive faces that range from very unhappy to very happy, so it's obvious which end of the scale is positive or negative. Read this article to learn more about best practices for Smileys surveys.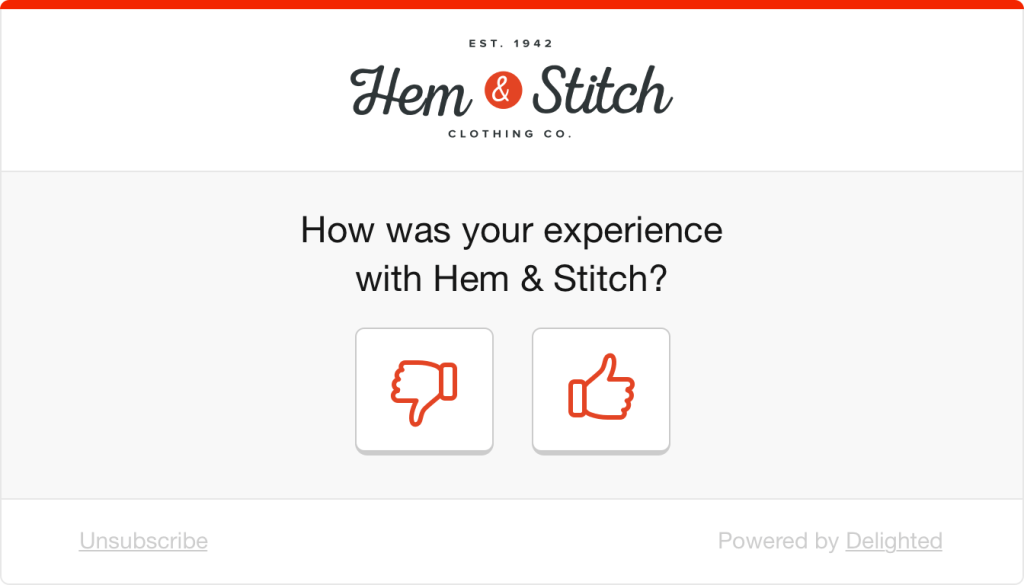 With Thumbs surveys, customers have two options: thumbs up, or thumbs down. Customers can love it or hate it; agree or disagree. Simplifying the decision process makes it easier to respond, increasing response rates. The binary nature of the survey also ensures you receive the most essential feedback – the good and the bad.
Common scenarios for using the Thumbs survey would be if you need to understand whether an article is useful or how a customer feels about a customer support interaction. After determining what a high-level issue may be, you can dive deeper with Additional Questions or a survey type that allows for more layers of nuance. Head over to our Help Center for more information on Thumbs survey best practices.
Similar to our existing Net Promoter Score (NPS), CSAT, Customer Effort Score (CES), and 5-star surveys, Smileys and Thumbs surveys are fully customizable and allow customers to provide an open-ended comment for additional context.
To start using Smileys or Thumbs:
Select either Smileys or Thumbs as your survey type.
Choose your distribution method (Email, Web, or Link).
Customize the question and branding of your survey.
Send the surveys out and wait for the feedback to roll back in.
Link surveys
Link surveys turn all of your customer touchpoints into an opportunity to gather feedback. Whether you want to embed them in email signatures, post them on social media, use them in chat windows, or print them onto receipts, your avenues for feedback collection are now limitless.
You can also append up to 10 Additional Questions to your link survey for deeper insights into your customer experience.
Additional Questions show up after the initial survey question and comment form, and can be configured to follow conditional logic based on the initial rating. That means you can ask customers who had a positive experience a different set of questions than those who had a negative experience. These follow-up questions can have four types of answer options: free response, scale, select one option, or select many options.
To start using the new Link platform:
Choose your survey type (NPS, CSAT, CES, 5-star, Smileys, or Thumbs).
Select Link as your distribution method.
Customize your branding and question.
Add Additional Questions if applicable.
Share or embed your link anywhere you want.
Visit our Help Center to learn more about Link surveys.
To expand your existing Delighted customer experience program with Link, Smileys, and Thumbs, reach out to our Concierge Team to ask about enabling these features in your account.