Who doesn't want to grow? Growth marketing is a set of activities intended to acquire more customers, increase revenue, and speak to a previously unreachable audience. Many growth marketers focus on tools and strategies designed to bring customers through doors and onto websites.
Only a few, however, realize that an integral part of sustaining growth is avoiding the churn of existing customers. In fact, it costs 6x more to attract a new customer than it does to keep an old one.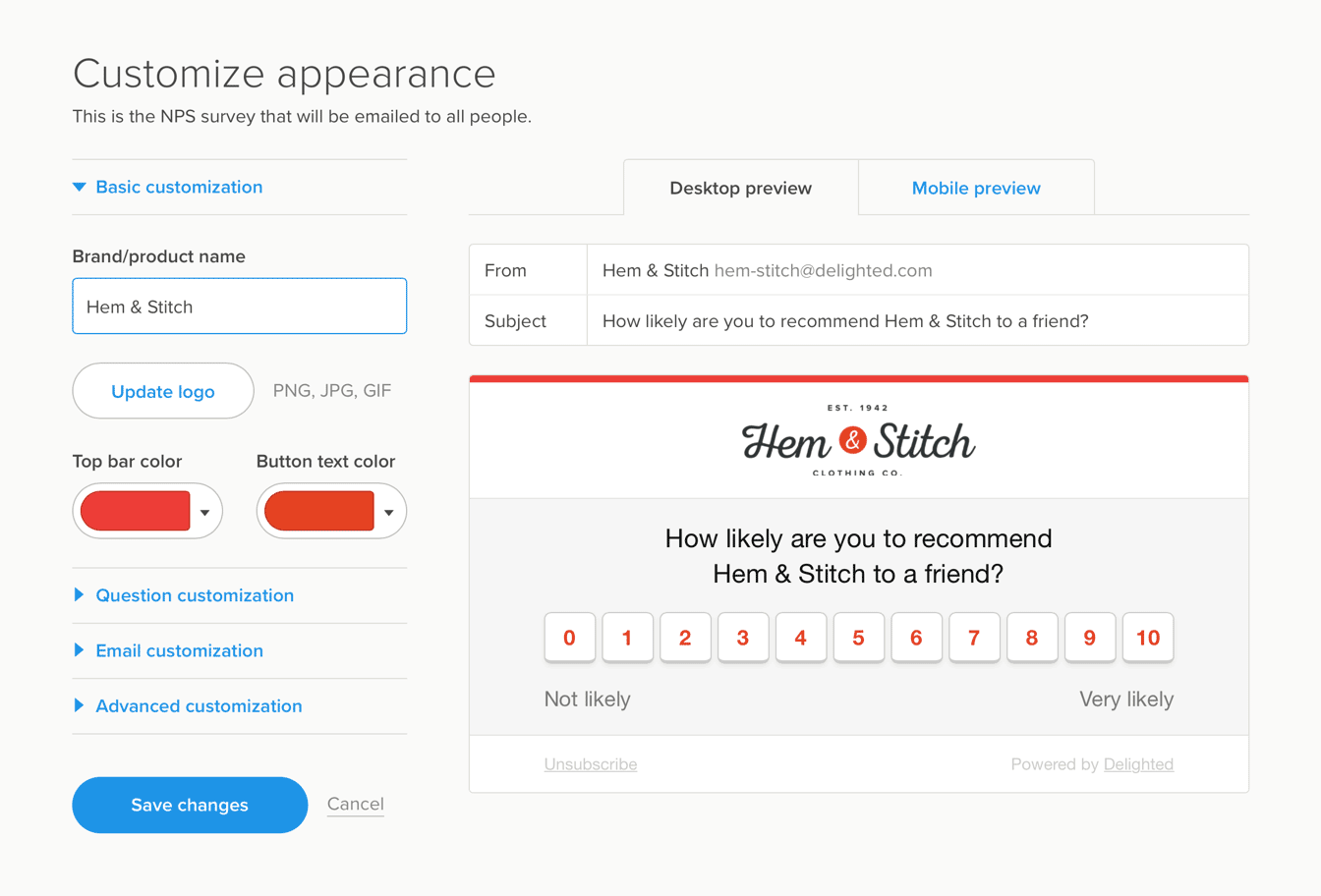 Pleasing existing customers while actively pursuing new business can be quite a balancing act, especially if resources are limited. However, incorporating customer experience (CX) and customer satisfaction into your growth marketing efforts can be done quickly and easily with prebuilt customer survey templates and integrated dashboards that collect, store, and analyze the data that matters most to your team.
---
Why is customer satisfaction important for growth?
At its core, Customer Satisfaction Score (CSAT) is a customer experience metric that measures happiness with a product, service, or support interaction. Essentially, customer satisfaction asks your audience "How satisfied were you with [company]."
But how does this relate to increasing your bottom line?
Managing and maintaining customer satisfaction can land more sales and have a greater ROI than other marketing efforts. For example, 86% of consumers are willing to pay more for a better customer experience.
Additionally, CX and CSAT are emerging as important brand differentiators. Currently, only 46% of consumers believe the brands and businesses they buy from are prioritizing customers although many consumers are willing to pay more to feel more valued. Thus, standing out among your competitors means providing a better customer experience and prioritizing customer satisfaction.
---
Why do so many brands get customer experience wrong?
Yes, customer satisfaction seems intuitive. So why do organizations struggle to prevent churn and measure the experiences of their own customers?
Here are a few common roadblocks:
Organizations are unaware of existing customer satisfaction tools.
Some brands don't quite understand why customer experience is important and how it can affect revenue.
Smaller teams, in particular, have the misconception that measuring customer satisfaction zaps up too many resources.
Conversely, larger teams keep customer experience siloed (i.e. marketing focused on growth CX while support and engineering may be more concerned with product shortcomings)
Some teams want to collect feedback from their customers, but don't know what to ask, how to ask, and when/where to survey their customers.
The only way to incorporate CX and CSAT into your growth marketing efforts is to effectively measure and act on customer feedback. Prebuilt survey templates that incorporate proven survey methodologies (NPS, CSAT, CES, etc.) are an easy CX hack to take action on customer sentiment.
---
What are NPS, CSAT, CES and other CX measurement methodologies?
Before exploring the types of customer survey templates out there, let's take a look at different styles of customer surveys and what they measure. A brief understanding of what these surveys ask will help you choose the survey template that's best for the customer feedback you want collected.
---
Customer survey templates take the guesswork out of deciding what to ask customers
Deciding what to ask your customers may seem daunting. Regardless of the information you're looking to collect from your audience, any customer survey template should include questions proven to surface helpful feedback. Choosing a pre-built template that takes into account the psychology of how questions are phrased, how they're delivered, and when they're delivered, saves teams time and resources.
Moreover, the survey templates that drive the most results incorporate current industry best practices — both in the quality of the questions asked and how/when these surveys are delivered. Additionally, customer survey best practices include capturing feedback data in a way that is easy to manage and actionable. All of this should be considered when choosing a prebuilt customer survey template.
Here at Delighted, we've done the research for you. Each one of our customer survey templates incorporates effective and easy-to-answer survey questions optimized for delivery across a variety of platforms. You can also add follow-up questions to the templates for a fully customized survey.
---
Choosing the best customer survey template for your needs
Not sure where to start? We recommend working backwards to decide the type of feedback that you want by asking yourself these simple questions:
Once you establish the type of information you want to collect, choose a customer survey template and platform that meets the following criteria:
These prebuilt customer survey templates are easy to edit and can be sent out in minutes. Take our experience management software solution for a test drive and survey customers with the customizable template of your choice.
---
Collecting feedback: Where, when and how often to deliver your customer survey
The next step in using a prebuilt customer survey template to collect feedback is deciding how this survey will be delivered, when it will be delivered, and how often you want to contact your customers.
How your survey reaches your audience is a key to obtaining customer feedback. Best-in-class customer experience platforms make it easy to send out surveys that reach your customers through channels that make them more inclined to provide feedback. Let's explore some top ways that surveys can be delivered and their benefits: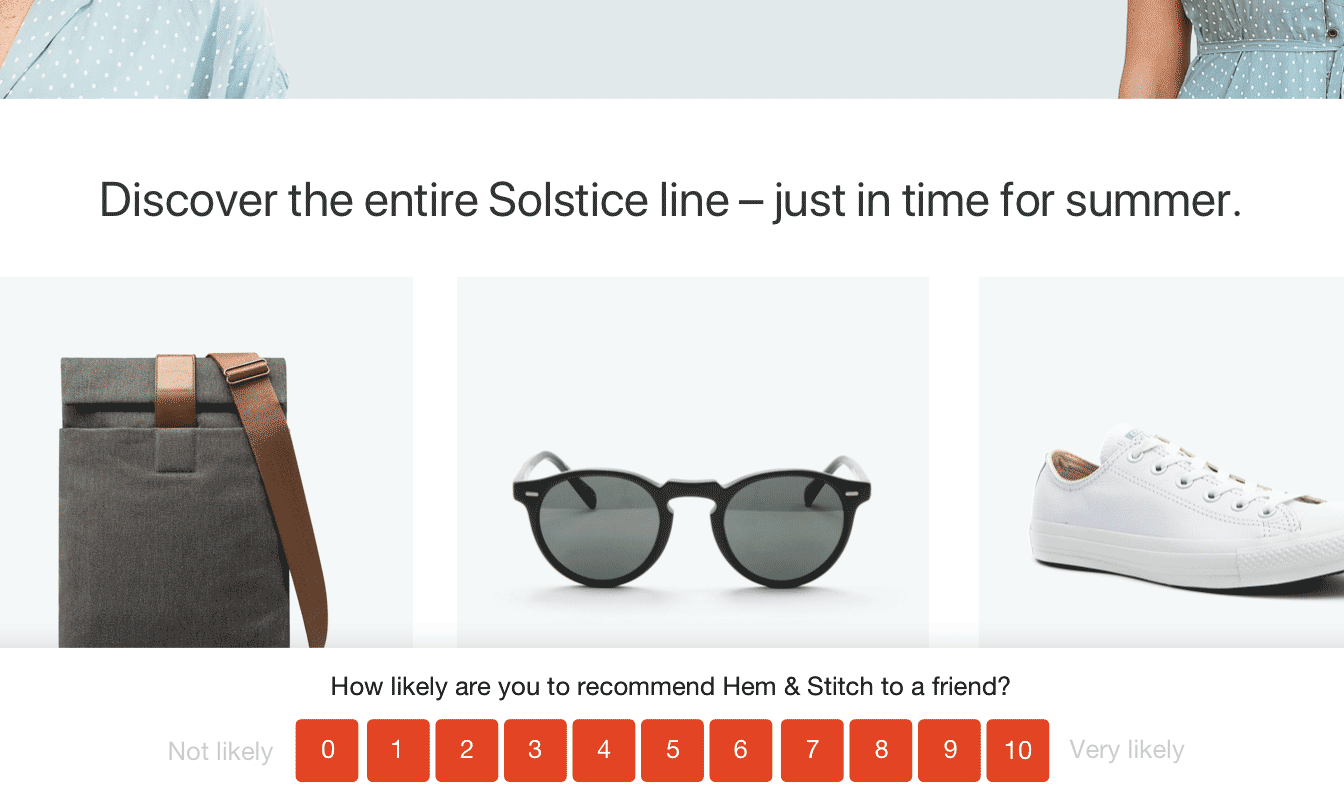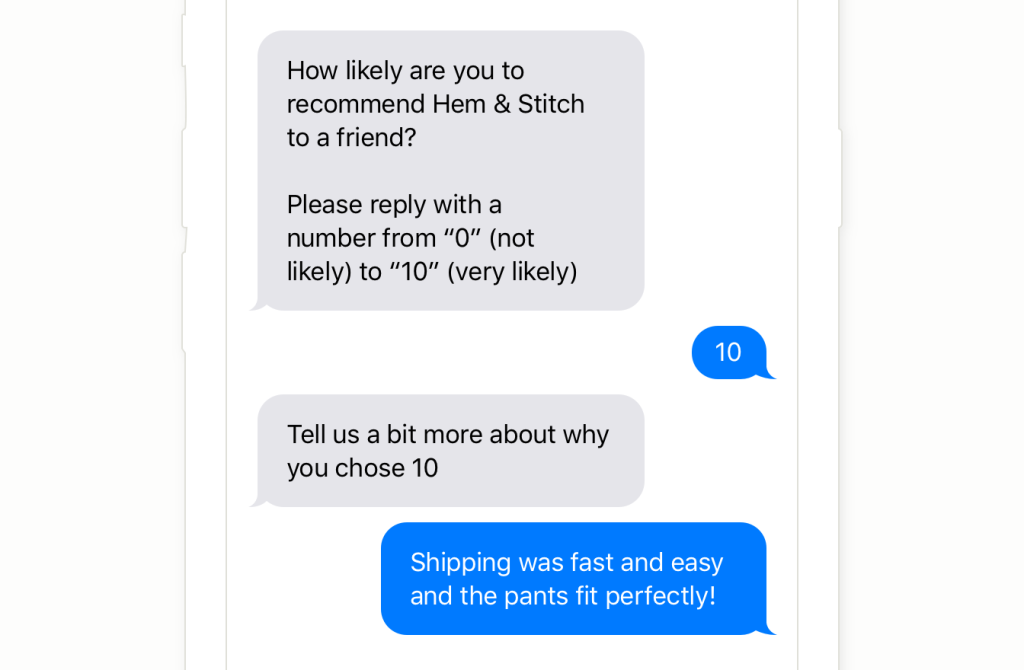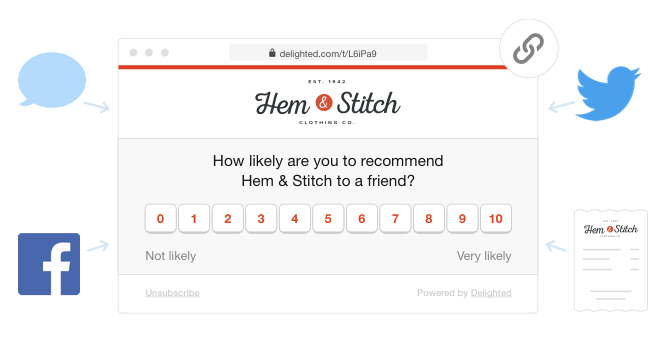 Deciding when to collect feedback can be as important as how it's delivered. For any audience, you'll always want to allow enough time for your customer to experience your product or service, but not so much time that the experience is no longer fresh.
With modern feedback platforms like Delighted, you have the flexibility to survey customers at the most optimal moment in their journey. That moment varies by business type, but is always centered around the point where a customer has experienced enough of your product or service to be able to confidently recommend it, or not.
When it comes to how often your team uses customer survey templates, err on the side of caution. Soliciting feedback too often from your customers can create survey fatigue which can contribute to low response rates and a negative perception of your brand. An easy way to avoid this is by choosing a customer experience platform with built-in survey throttling.
Throttling automatically ensures that the same person, identified by their email address or phone number, isn't sent or shown a survey more than once in a given period. Throttling is a great way to keep your customers engaged and collect feedback without bombarding them with texts and emails.
---
Do more with Delighted
Prebuilt customer survey templates are a great way to fast-track your customer feedback process. A rich understanding of your customers' expectations and if they're successfully being met can influence many aspects of your marketing, sales, product optimization, and support processes.
Start collecting feedback from your customers now using our experience management software. Delighted offers an array of prebuilt survey templates designed for high response rates and deep insights via a fully integrated dashboard.