You're likely familiar with 5-star surveys. Whether you've seen them on an email survey or at the bottom of a help center article, 5-star surveys are universally recognized. They keep feedback collection as simple as possible by asking customers to rate your product or service on a scale of 1 to 5 stars.
Why are they so popular? They're easy to make, simple for respondents to understand, quick to take, and even translate across languages.
New to Delighted 5-star surveys or need inspiration on how to use them? We've gathered the 5 most popular ways customers use the fun and intuitive survey method to capture impactful data.
Watch the video below or keep reading for a written recap!
1. Customer support feedback
The customer support experience can make or break a customer's decision to return to your brand. But how do you know if your support experience is meeting customer expectations?
With 5-star surveys, customers can rate their experience after an email conversation with customer support by clicking on a survey link within the team member's email signature. Or, if you want to get fancy, you can hyperlink each star icon to the individual survey link associated with each score (1, 2, 3, 4, 5). From there, the customer will answer the question, "How would you rate our support?"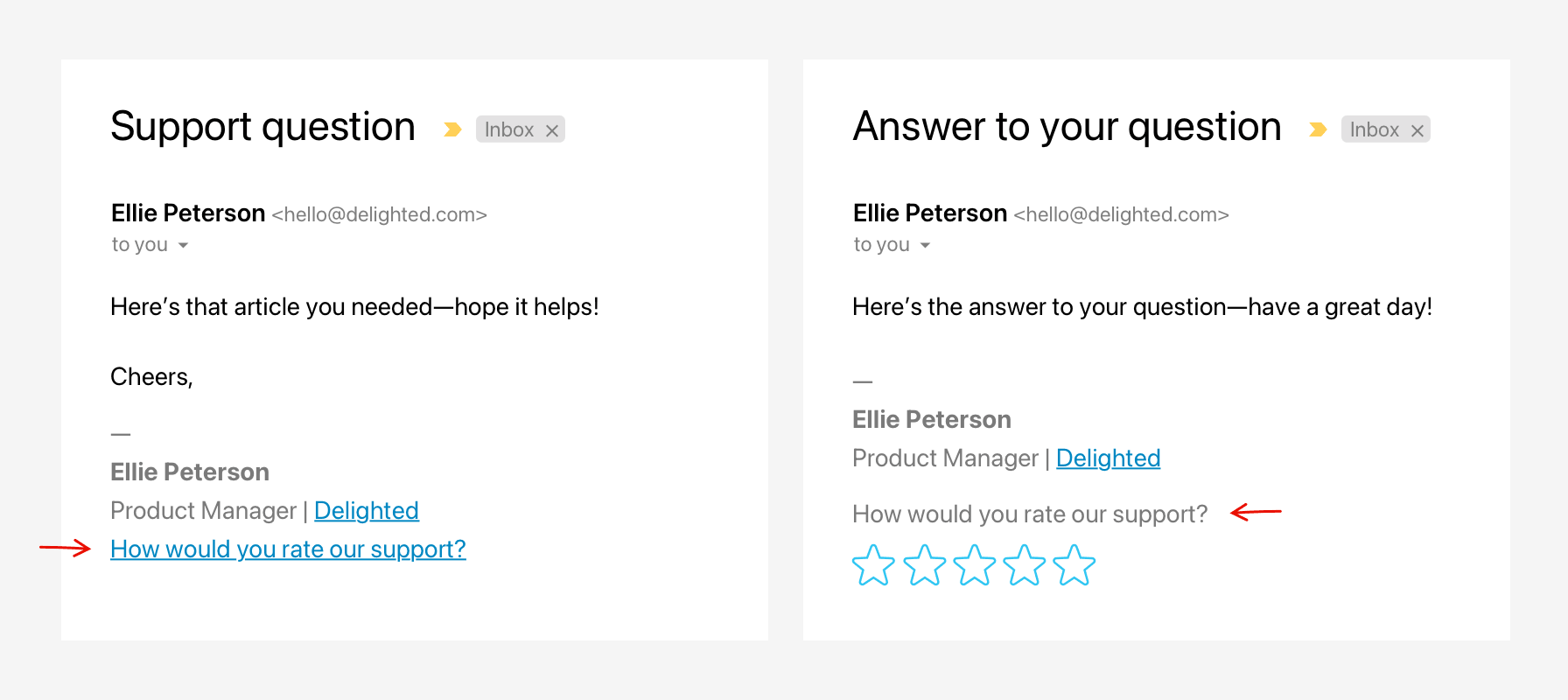 Surveys embedded in email signatures keep customer support feedback top of mind for your customers. Plus, they ensure a steady stream of feedback for you to monitor and use to improve the support experience. 
Learn more about email signature surveys.
2. Order experience feedback
After your customer completes an order, they'll likely see a confirmation page with a message that thanks them for choosing your company and a reminder that their order will be shipped soon. Using a 5-star survey at the end of the purchasing process is the perfect time to gather feedback while the ordering experience is still fresh in the customer's mind.
Asking questions like "How was your purchase experience?" or "How easy was it to order?" provides a quick snapshot of how the customer felt about buying from you and the ease with which they made a purchase. This data can then help you make important decisions about the purchasing process moving forward.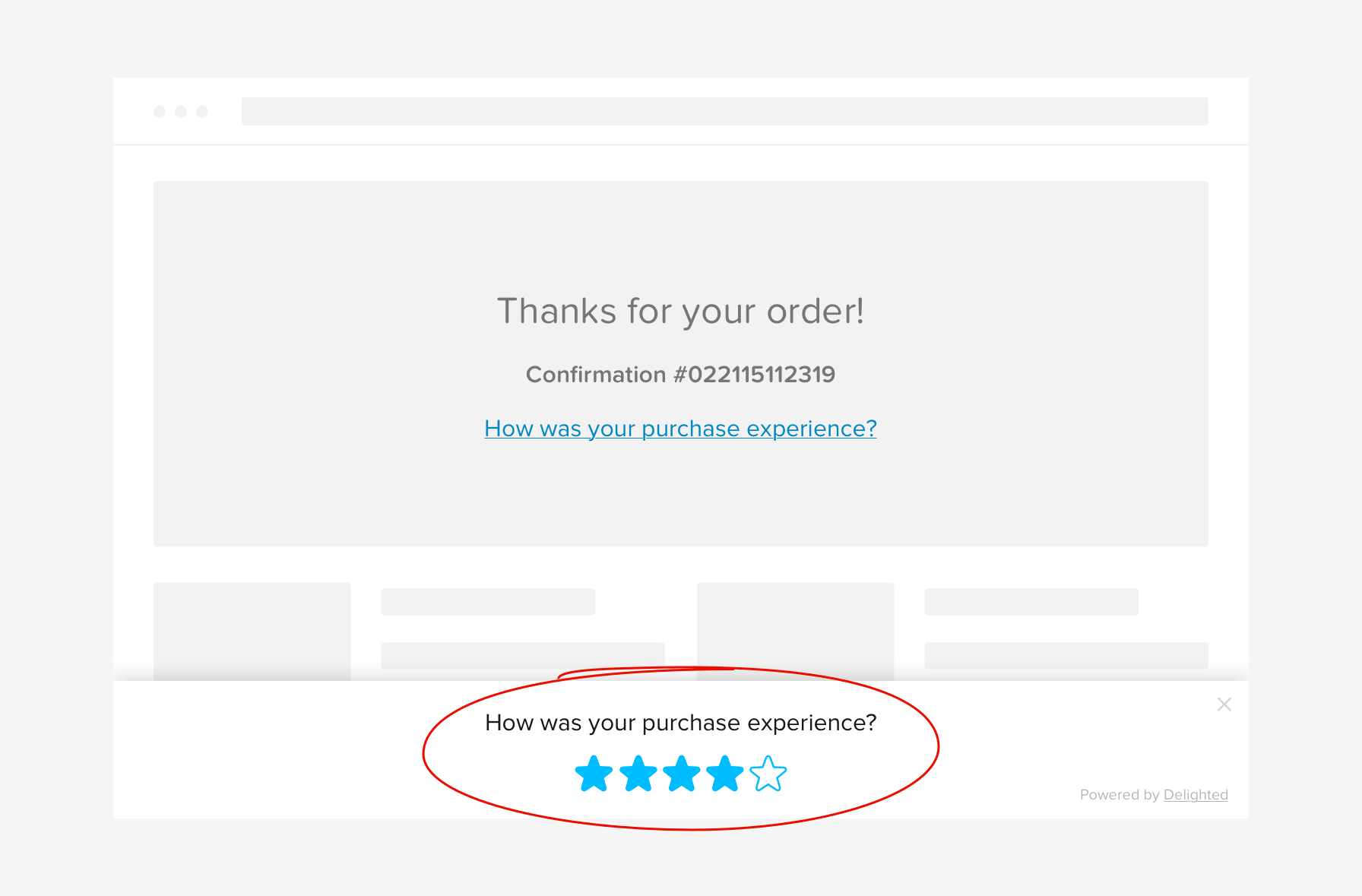 In addition to integrating the survey onto the confirmation page following the point of sale, you can also add it on your website, or add a survey link to the receipt page.
3. Post-event or training feedback
Surveying after event presentations or internal training sessions is a great opportunity to collect real-time feedback from audience members or employees. Whether the presentation was too long or the perfect length, or gave too much or too little information, the only way to truly know how the audience feels is to ask them.
You can ask: "How would you rate this presentation?" and send the feedback to the presenter or training leader to highlight specific areas of improvement. In your survey, you can ask about specific presenters or other presentation information to segment the feedback afterward with additional context for who or what the feedback was about.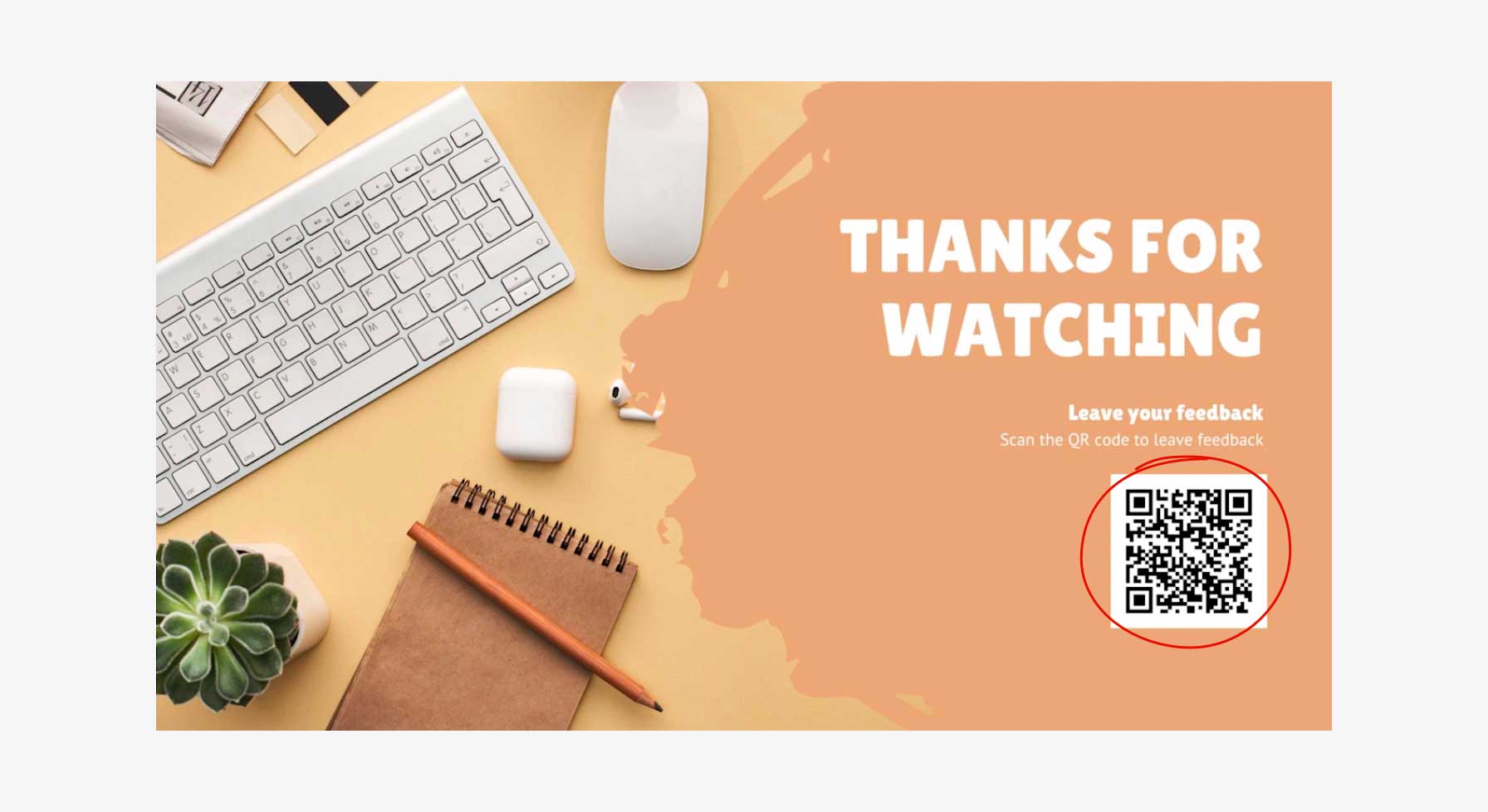 To make things even simpler, add a QR code survey on the last slide of your presentation or training for respondents to scan the code and provide feedback right then and there. Or, for in-person events, set up a survey kiosk for respondents to submit a rating in a physical location.
4. Service experience feedback
Responding and acting on service experience feedback is necessary to keep customers coming back to your business. Place a 5-star survey in the follow-up email after a service appointment to get feedback on the technicians and the customer's overall experience.
Ask questions like "How would you rate the service you received?" or "How would you rate the technician you worked with?" to understand customer sentiment and make any necessary improvements based on the feedback.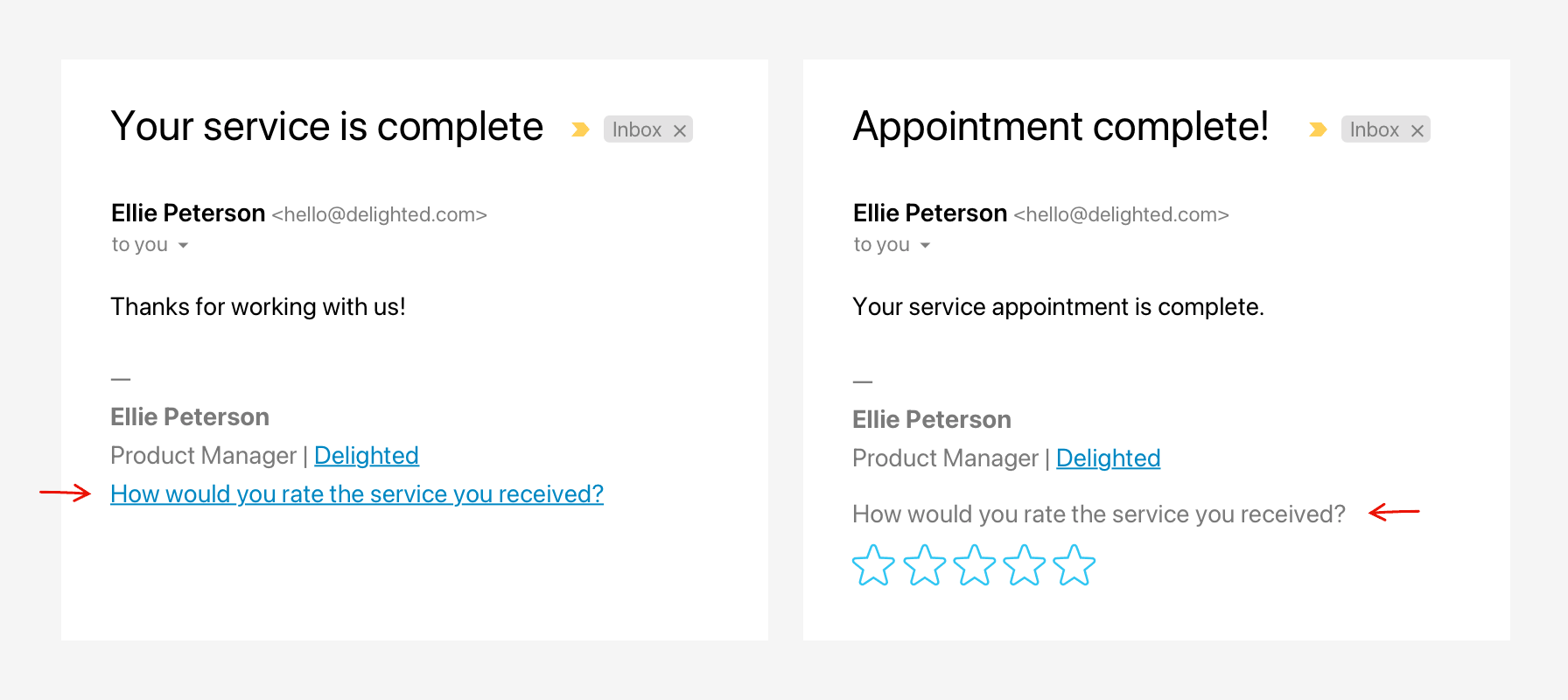 Similar to customer support emails, you can include the survey link in a follow-up email or in the email signature as a link or hyperlinked star icons. 
5. Help center article feedback
Lastly, make it easy for customers to submit 5-star ratings on support documentation like help center articles. Customer self-service articles are educational resources your customers can use to solve product or service-related problems on their own. By adding a survey at the bottom of these articles that ask: "How helpful was this article?", you can ensure your support resources are as clear and helpful as possible.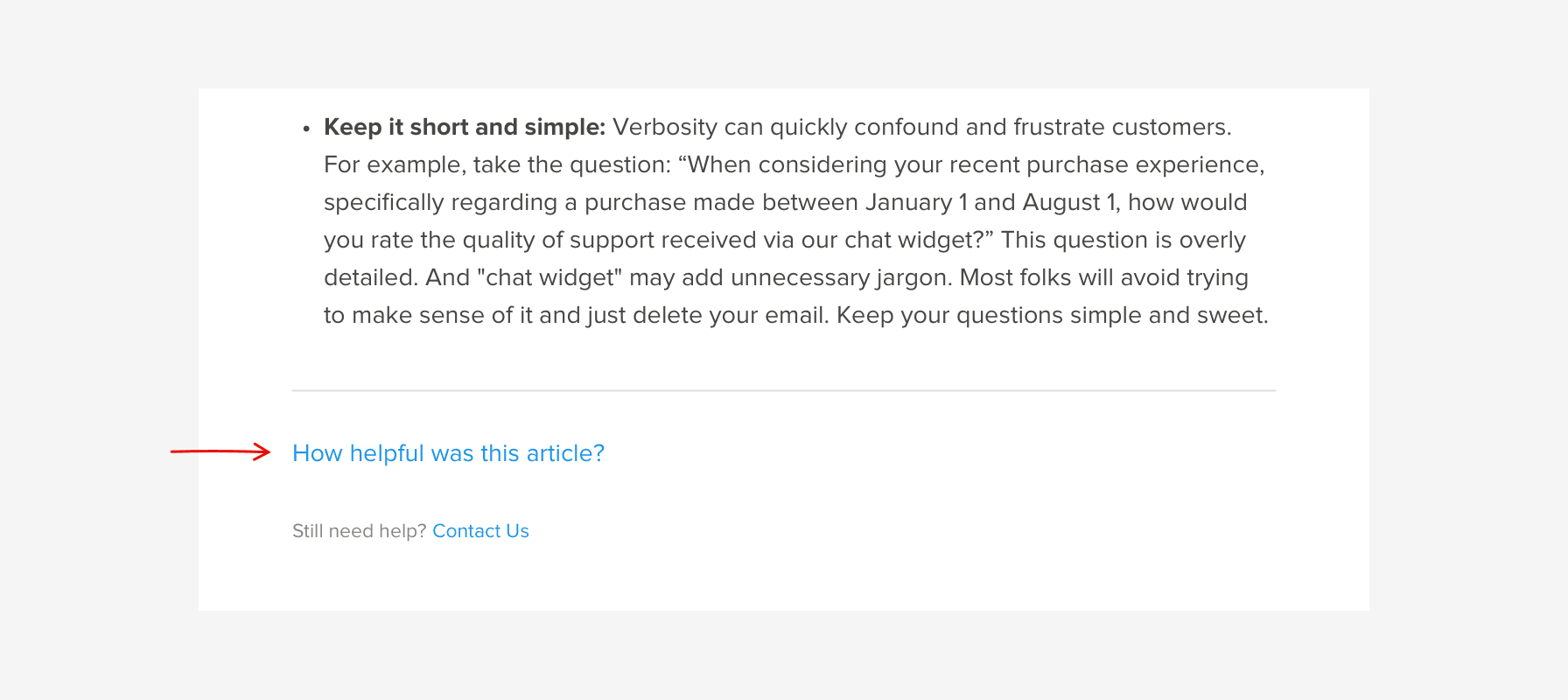 TIP: While 5-star surveys make collecting feedback easy, they're infinitely more useful when you follow up with an open-ended text question. After the star rating question, add an additional question like: "Tell us a bit more about why you chose that score," so you can collect verbatim feedback and learn the "why" behind their initial score rating.
Reach out to us to learn more
Have a use case not mentioned above? Reach out to tell us more about it. We can't wait to see how you implement Delighted 5-star rating surveys across your business.
If you're looking for more flexibility in your surveys, we want to know that too! Feel free to email us and we'd be happy to chat about new surveying options we've been exploring.
Happy surveying!