Gathering and analyzing feedback is fundamental to a strong customer experience program. However, all of that feedback is meaningless if you don't act on that feedback and close the loop with your customers.
That's why today, we're very excited to announce the Delighted + Klaviyo integration, which is now available on all Delighted plans.
A number of our ecommerce customers requested this integration to get easy access to a key segmentation metric for their marketing campaigns: customer feedback sentiment.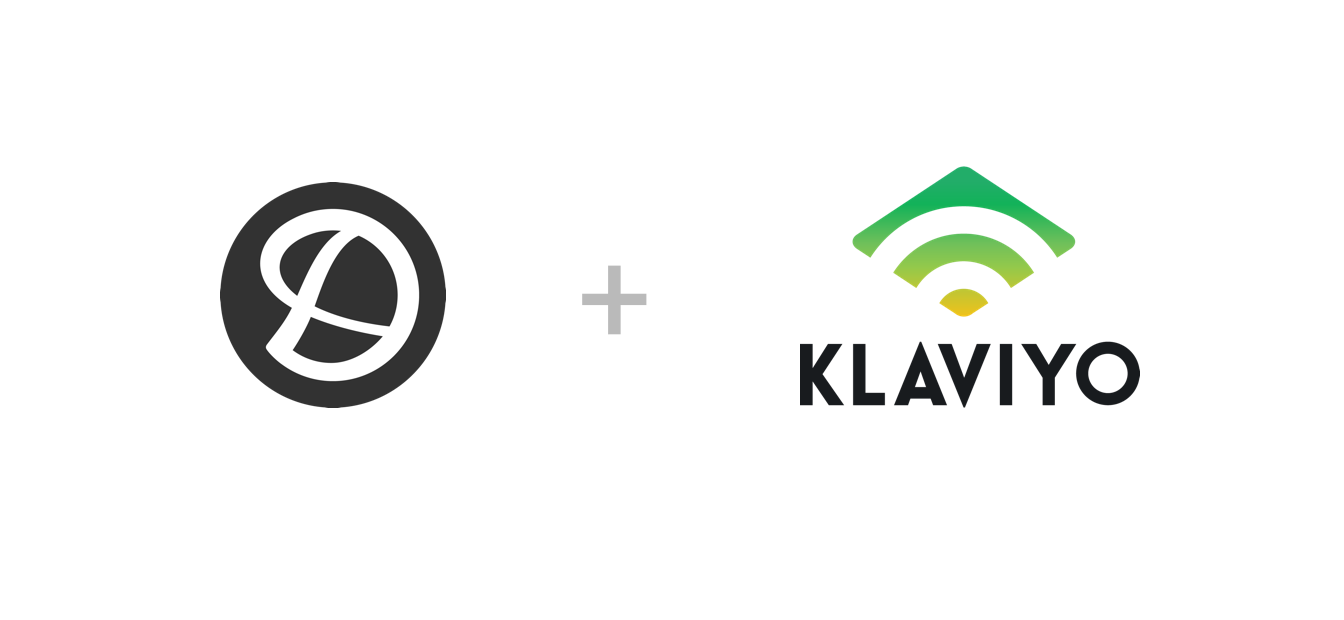 Klaviyo is a leading ecommerce marketing automation and email platform. They specialize in helping marketers create automated, personalized campaigns using audience segmentation. Klaviyo allows you to trigger web forms and email flows based on customer behavior, such as how long a customer has been browsing your site, which products they've abandoned in their cart, how many products they've purchased in the past, and more.
By adding Delighted customer feedback into Klaivyo's existing repertoire of key engagement metrics, you'll be able to segment your audience based on how they feel about your company. This integration makes it easier than ever to improve customer engagement, act on customer feedback, and increase revenue at scale.
Derek Shanahan, Head of Growth at ecommerce company Minaal, gathers feedback using Delighted's Net Promoter Score (NPS) surveys, and is currently using the Delighted + Klaviyo integration. He says:
"I think the primary benefits we're excited about are related to piping NPS scores into Klaviyo profiles and improving the customer experience as a result.

We sent an email campaign prior to the integration that resulted in a bad experience — an owner found our product wasn't for him, and that wasn't reflected in his profile so we ended up looking a little tone-deaf.

We're maniacal about customer service, so we respond to every negative NPS submission with a personal email from our support team. But, the Klaviyo segments sit at a different viewpoint and are only as good as the data you feed them.

It was clear (and resulted in our request for the integration) that NPS data was a sentiment indicator we should incorporate into our segments and flows, which generate communications automatically and over time should be 'smart' enough to reflect the customer journey."
With customer sentiment now synced back up to the customer profile in Klaviyo in real-time, it isn't just the customer support team that ensures the customer feels cared for — marketing can strike the right tone with their messaging, too.
And that gets to the heart of why we're so excited about this integration.
---
Closing the Loop with Delighted + Klaviyo
Generally, feedback gathered from customer experience surveys (NPS, CSAT, CES, 5-Star, Smileys, and Thumbs) spur two very important types of close-the-loop reactions: a piece of customer-facing outreach, and internal action for a product or process improvement.
From the customer's perspective, that last piece of outreach, even if it results in a positive outcome, is likely the last piece of feedback-driven messaging that the customer receives. With Delighted + Klaviyo, you now have a way to segment customers and tailor campaigns based on customer sentiment on an ongoing basis — no manual data exports or spreadsheet email list management required. Once you set up the integration, the feedback data automatically goes through so you can create new audience segments based on sentiment.
For happy customers, easily trigger an email campaign flow in Klaviyo to:
Ask them to write a product review
Let them know about a referral promotion
Introduce a new product they may like
For customers who had a poor experience, use Klaviyo to ensure your customers don't end up feeling like their feedback was never received:
Remove them from automated flows that might treat them as if nothing happened
Re-engage them by following up on their negative experience
Send a targeted email promotion with incentives to win back their business
Whether you're using multiple customer survey types, different distribution methods, or reaching out at varying touchpoints, you'll be able to sync the full collection of customer feedback right back to Klaviyo.
Then, you can further refine messaging for web forms and email flows for increased relevance and conversion at any step of the customer journey.
---
How the Delighted + Klaviyo integration works
After using the Delighted API key to set-up the Klaviyo integration (detailed documentation in the Help Center), any new survey response that hits your Delighted dashboard will automatically sync over to Klaviyo. If that particular customer email address isn't in Klaviyo yet, a new Profile record will be created.
As long as the customer email address is associated with the Delighted feedback, survey data collected using any distribution method (email, link URL, or web) will show up in Klaviyo.
From there, you'll be able to segment customers by rating to customize messaging for your campaigns.
Here's the full list of Delighted customer feedback data that you'll be able to associate with the Klaviyo customer profile:
Number of surveys answered (last 30 days and all time)
Timestamp for the survey submission
Type of customer survey (NPS, CSAT, CES, Visual scale)
Numeric score
Any additional feedback comments
Permalink for the Delighted survey
Check out all of the other help desk software companies, Customer Relationship Management (CRM) tools, and marketing automation platforms that Delighted integrates with to help you create a customer-centric organization here.
If you'd like to start collecting customer feedback to inform your marketing campaigns and business strategy, sign up for a free Delighted trial (no credit card required) and see how easy using our experience management software can be.