On the heels of our feature updates for survey creation (Additional Questions) and distribution (Mobile SDK and Web), we're excited to announce an enhancement to how you can organize all of that feedback you've been collecting: Folders for Trends.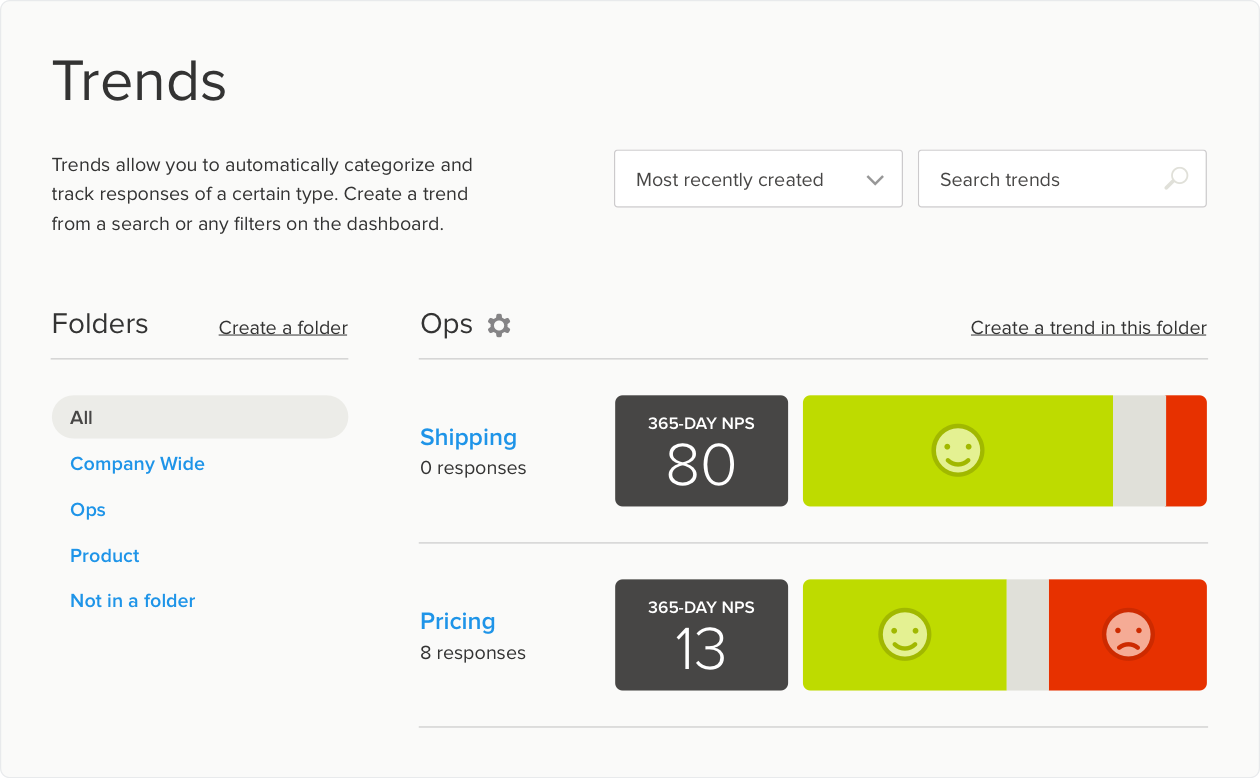 Included for free on all Delighted plans, Folders lets you group Trends by department, topic, or even Delighted user – the sky's the limit. Keep an eye on the Trends that are officially used across the department, and file away the ones that are still in development.
Create as many folders as you'd like and add an unlimited number of trends to any folder.
A quick review of what Trends are and how to use them
Trends are saved search filters that help you segment your feedback as it comes in. You can create these with keywords you specify, Properties, or both.
For example, you can build a Trends report around shipping issues by saving a feedback filter that includes all terms related to shipping, such as "delivery" or "FedEx." When you click on that Trend, you'll be able to see how customer sentiment is trending as it relates to that particular area of interest for any period of time on a filtered dashboard.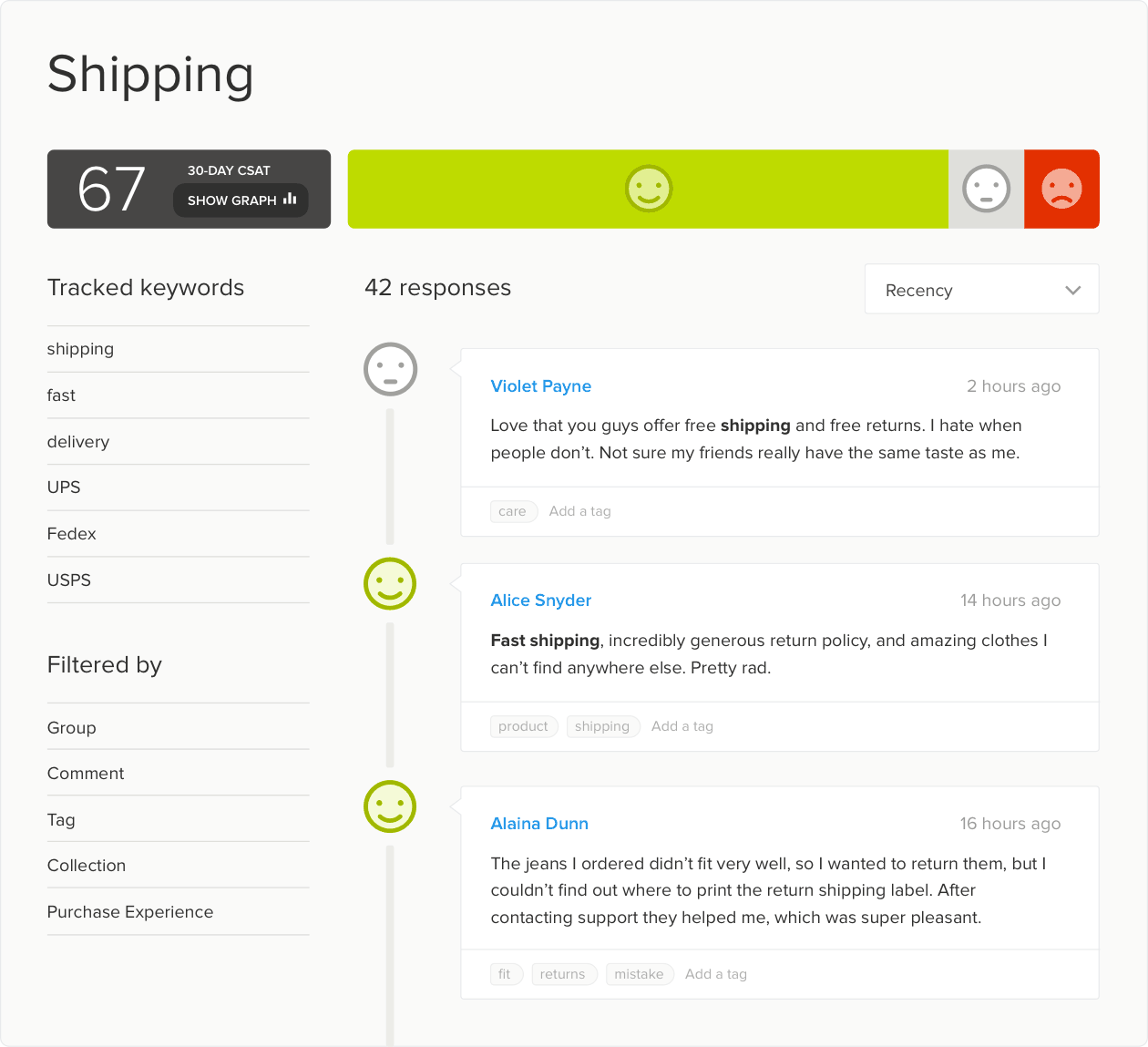 As your customer experience program grows and more of your colleagues get involved, Folders will help you coordinate and report on feedback data across the company.
For more details on creating Folders, check out our detailed guide in the Help Center.