Putting yourself in your customers' shoes can help you better understand them, their motivations, and their choices. In fact, there's a pattern to those behaviors that can be mapped – and measured – to improve their experience with your brand.
It's called the customer lifecycle, and knowing what your customer lifecycle looks like is an important step in attracting new customers and retaining the ones you have.
Here's what you need to know about the customer lifecycle, its five stages, and why it matters – and why gathering feedback matters – in the big picture of improving your customer experience.
What is the customer lifecycle?
From the moment someone gains awareness of who you are as a brand, to their first – and sometimes last – purchase, to the instances when they tell their friends and family about your products or services, all of these touchpoints encompass the customer lifecycle.
Unlike the customer journey that is measured end to end, the customer lifecycle is ongoing in nature. And while customers may drop out, they might also cycle back in at some point in the future.
That's why understanding the customer lifecycle, how customers cycle through it, and what happens at different stages, can make or break your overall customer experience.
---
What are the stages of the customer lifecycle?
We mentioned above that different events might occur at different stages of the customer lifecycle.
Here's a closer look at what we mean by that:
Stage 1: Awareness
During the awareness stage, customers become, well, aware of your company or brand. This can happen in a variety of ways, including reading an article or blog post about you, seeing you mentioned on social media, catching an ad or commercial online or on TV, hearing a friend recommend your products or services, and so on.
As with any first impression, it's important that a customer feels positive or intrigued by what your company has to offer – enough so that you've captured their attention and they move on to stage two.
Survey tip: When a potential customer signs up for your newsletter or signs up for an account, send a quick customer email survey with Additional Questions to gather key data on how they found you and use the information to make strategic updates to your marketing outreach.
Stage 2: Consideration
In the second stage of the customer lifecycle, customers start to consider what you have to offer versus other companies or brands. Does your product or service meet their needs? Does it fit into their budget?
At the consideration stage, customers will analyze the answers to these questions, as well as seek out external validation. This type of validation includes customer reviews and ratings, testimonials from your existing customers, as well as anecdotes from friends, family, or people they trust online (e.g., influencers or celebrity spokespeople).
At this stage of the lifecycle, customers have questions, so it's also important that you readily provide the answers they're looking for. Publishing content about your company on a blog and/or social media channels, sharing reviews on your website landing page, or providing practical tips for comparing products can all help expedite the consideration stage if customers can quickly find the answers they need.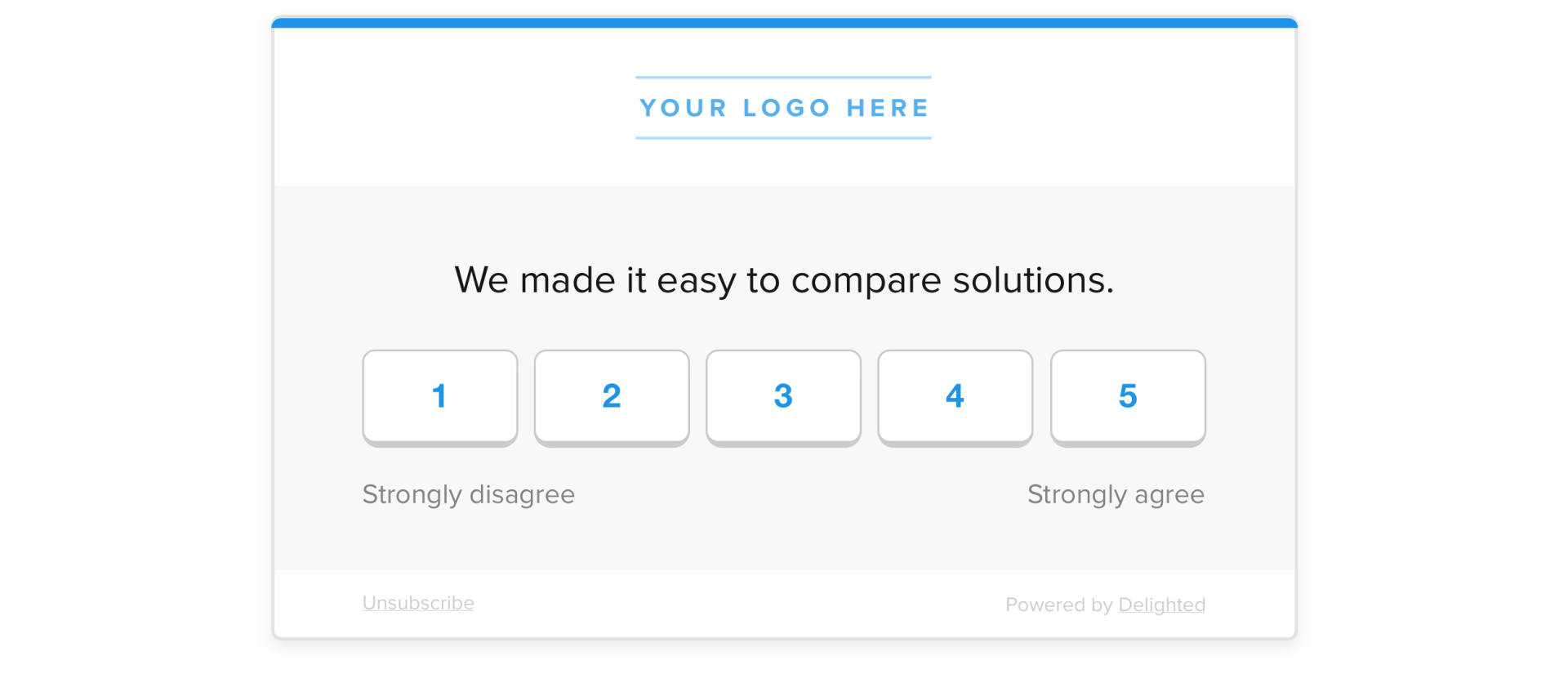 Survey tip: Sending a CES (Customer Effort Score) survey to customers after initial conversations can play a crucial role in figuring out if you're making it easy for your customers to compare solutions and products.
Stage 3: Purchase
When a customer reaches the purchase stage, it means you've done something right. Your customer has agreed to pay you for your product or service.
While this is a great milestone, it's also a critical step in the customer lifecycle. Because once the customer has your product in their possession (or you've completed the service), new opinions and attitudes will form – and you want those opinions and attitudes to be ones of happiness and customer satisfaction.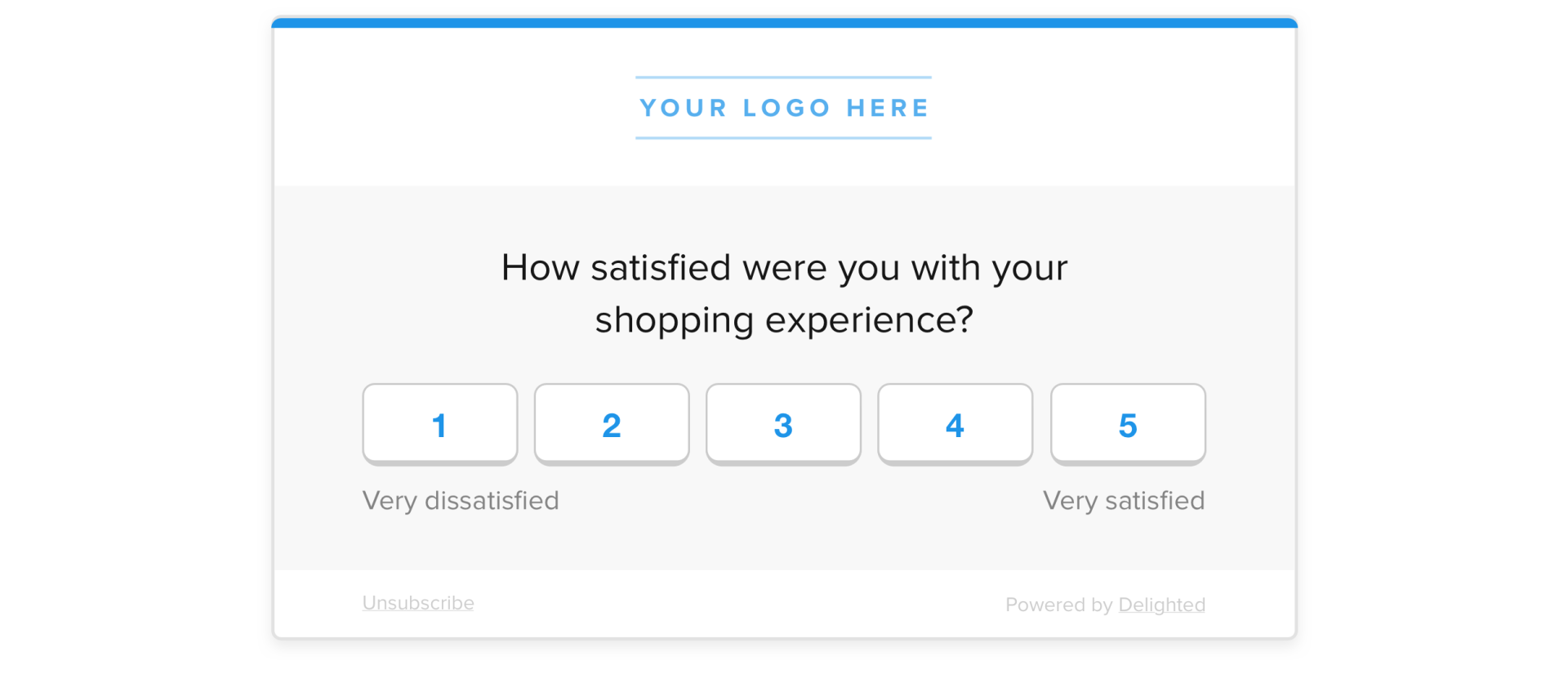 Survey tip: Find out if your customer was satisfied with their purchase or purchase experience with a customizable CSAT (Customer Satisfaction) survey. Send the survey immediately after purchase or delay send time by one week to allow the customer time to get acquainted with the product.
Stage 4: Retention
Now that a customer has made their first purchase, the goal is to keep them coming back for more. In other words, you want to retain them as a customer.
There are several ways to approach customer retention. For example, you can keep the relationship going by sending email newsletters and content relevant to their interests or past purchases, coupons or discounts, or other incentives.
But there's another way to get even more personal: ask for their customer feedback.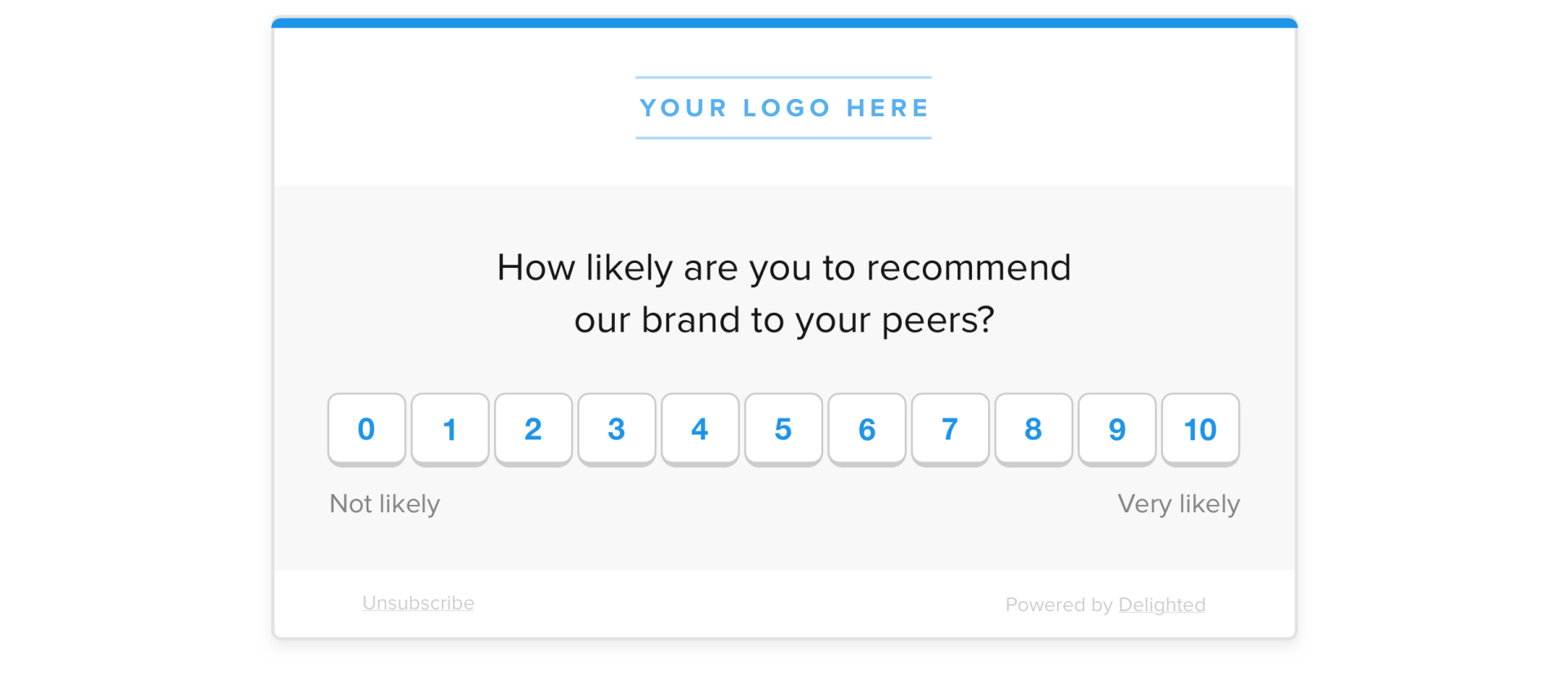 Survey tip: At the retention stage, you want to ask customers about their satisfaction and loyalty with Customer Satisfaction (CSAT) and Net Promoter Score (NPS) surveys. Doing so will help you understand if they have any issues that you might be able to address and understand why they would or wouldn't be willing to purchase again.
Stage 5: Advocacy
When customers reach the advocacy stage of the lifecycle, it means they're actively promoting your brand to other people they know – whether by word of mouth, writing reviews, or raving about you on the internet. This level of brand advocacy can be hard to achieve, so you want to nurture your relationships with these loyal customers.
One way to do this is through rewards and referral programs. But an even more powerful way is to ask about what's meaningful to them by utilizing NPS surveys or binary Yes/No surveys like Thumbs or Smileys surveys.
Customer surveys allow you to collect, analyze, and act on customer feedback – a critical three-step framework for understanding customer loyalty and nurturing the relationships with your brand advocates.
Survey tip: Yes/no surveys give you immediate insight into what working and what might need improvement. For example, if a customer at the advocacy stage suddenly stops buying your products, but is willing to share the reason why their loyalty has dwindled, this is a pivotal opportunity to address the issue – and hopefully, repair the relationship.
And, you can dive deeper into their answer by adding up to 10 Additional Questions such as "What can we do better?" and "What is one thing that would improve your experience?" to have specific examples that can be used in action-planning.
---
Why is the customer lifecycle important and why does gathering feedback matter?
Understanding the customer lifecycle helps companies improve their customer experience.
Pinpointing what's going right or wrong at each stage of the lifecycle can help you optimize the former and address the latter to ensure that you're continuing to attract and retain customers. And nobody is better qualified to provide you with that direct feedback than your current customer base.
It's also valuable to be able to look at the lifecycle as a whole. That way you can understand what proportion of your customers are at each stage and whether there are trends in how (and how many) people move between the different stages [1].
For example, you may realize that a vast majority of your customers reach the initial purchase stage, but you're only able to retain very few beyond that.
Keep in mind that while it's critical to understand your holistic customer lifecycle, it's equally important to look at each stage individually and learn from your customers about what you can do better next time. Gathering feedback, as well as understanding and acting upon the insights you receive from your surveys at each stage of the customer lifecycle will help you do that.
Start gathering customer feedback with Delighted's customer survey templates. You can send 250 customer surveys for free in Delighted's 7-day trial or jump right into a FREE plan and send up to 1,000 customer surveys in minutes.
References [1] Qualtrics